freelance
EDITOR, COPYWRITER & CONSULTANT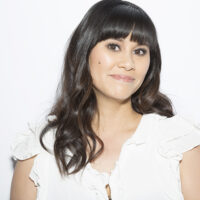 Hi, I'm Danielle Directo-Meston, a Los Angeles-based professional journalist and copywriter with over 15 years of experience covering Southern California retail, fashion, beauty, wellness, travel, and lifestyle. As an editor and writer, I've cultivated strong relationships in a range of industries and developed an analytical eye for what makes a compelling brand.
My work has been published in The Hollywood Reporter, RollingStone.com, Racked LA, Curbed LA, MyDomaine, C magazine, and many other publications.
Got some burning questions? Looking to pitch a story? Want to hire me for your next project? Send me a message and let's talk more.