E-COMMERCE EDITOR, WRITER & CONSULTANT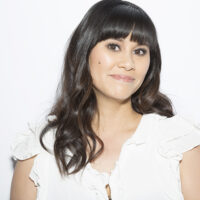 Currently The Hollywood Reporter's first-ever e-commerce editor, Danielle Directo-meston is a Los Angeles-based journalist with over 15 years of experience covering Southern California retail, fashion, beauty, wellness, travel, and lifestyle. As an editor and writer, she has cultivated strong relationships in a range of industries and developed an analytical eye for what makes a compelling brand.
Her work has been published in The Hollywood Reporter, RollingStone.com, Racked LA, Curbed LA, MyDomaine, C magazine, and many other publications.
Got some burning questions? Looking to pitch a story? Want to hire me for your next project? Send me a message and let's talk more.